Bring the whole family and come enjoy a whimsical, eclectic musical celebration of some of New Rochelle's famous and yet to be famous composers performed by local vocalists and musicians. Enjoy a mix of standards, show tunes, and classical music along with a few surprises. Event is FREE but Seating is limited. Reservations recommended.
(A NEW ROCHELLE ARTSFEST 2019 Event) Length: 1 hour.
Sunday Worship Service: 10:30 a.m.
Choir Rehearsal: Wednesday,
7:30 p.m. & Sunday, 9:45 a.m.
Come join the fun!!!
11 Wilmot Road, New Rochelle, NY 10804
Phone: (914) 636-0047
Email: office@stjohnsnewroc.org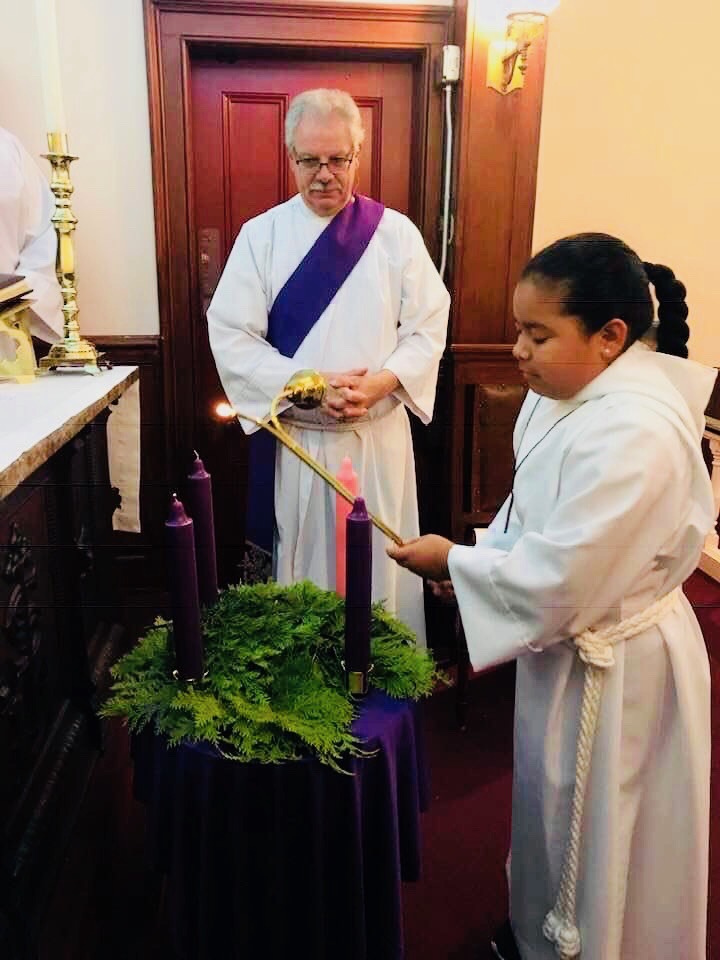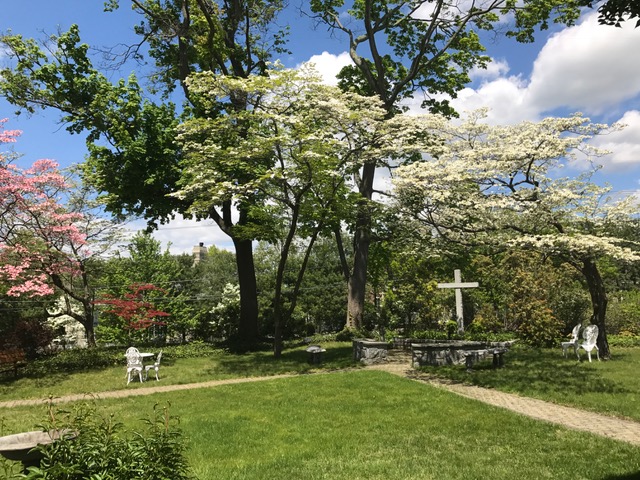 Dear Friends,
St. John's is a vibrant community of folks who gather on Sundays and throughout the week to carry out our mission and ministry in the city of New Rochelle and beyond.
Once purely a "local" church known as "the little church on the hill," our members now also travel from as far away as The Bronx, Queens, and Brewster, to participate in our unique way of proclaiming what we believe as Episcopalians in the Diocese of New York. And we are so fortunate to be able to proclaim and live out God's word in a beautiful chapel, parish hall, and gardens, set on six acres. Our chapel, built in 1859, has been the church home to Norman Rockwell, among other New Rochelle notables.
We are proud of our 161-year history, but we are especially proud to say that in 2019 we are an "open church" that constantly and purposefully seeks to create a warm and loving community, welcoming everyone regardless of where you might be on your spiritual journey. We hope you'll join us on Sunday mornings for worship at 10:30 a.m., for Bible Study on Tuesday evenings at 7:30, for Spiritual Discussion on Wednesdays at 12:30, and for any of our activities that are listed on our Worship & Event Schedule page. We can promise you one thing: It won't be dull!
Faithfully yours,
Lanny Miller
and Christiane Quinif, Wardens
and
The Rev. Jennie Talley, Rector
Worship and Event Schedule
Tuesday, September 17, 7:00 – 8:30 p.m.
BIBLE STUDY
We gather together on Tuesday evenings to participate in group Bible Study. No prior experience or knowledge of the Bible is necessary, and all are welcome! For more information, please contact Deacon Bill Cusano atbillcusano@mac.com or 203.216.0684.
Wednesday, September 11, 18, 12:30-2:30 P.M. BOOK GROUP
All are welcome to join in! We will be reading Rachel Held Evans Inspired: Slaying Giants, Walking on Water, and Loving the Bible Again. For 9/11 we will discuss to page 189. Please contact Rev. Jennie for more information, atjennie.talley@gmail.com or 917.496.1009.
Sunday, September 22, 12:30- 2:30 P.M.
VESTRY MEETING- In the Rector's office.
Monday- Wednesday, September 23 – 25, 9:00 a.m. – 5:00 p.m.
FALL TAG SALE SET-UP
Please bring your saleable donations during this time. We also need volunteers to help set up our merchandise for display.
Thursday-Saturday, September 26 – 28
9:00 a.m. – 5:00 p.m.
FALL TAG SALE!!!-This is one of our largest fundraisers of the year, and we need volunteers to help us sell our merchandise!! This year, a portion of our proceeds will go to Pet Rescue.
Saturday, October 5, 11:00 a.m. – Noon
ST. JOHN'S NEW ROCHELLE ARTS FEST MUSIC
CONCERT IN THE SANCTUARY- Come hear the music of New Rochelle!
Saturday, October 5 & Sunday, October 6, Noon-2:00: ST. JOHN'S NEW ROCHELLE ARTS
FEST IN THE PARISH HOUSE- Ann Post's still life series: Glory to God in the Kitchen.
Sunday, October 6, 10:30 a.m.
BLESSING OF THE ANIMALS SERVICE
All are invited to bring your animal companions for a special service of blessing. If you are unable to bring your beloved pet, bring a photo instead. And all stuffed animals are welcome to receive blessing, as well!
Sunday, October 13, Hospitality Hour
BROWN BAG LUNCH PREPARATION- Come and join us as we prepare lunches to help feed our hungry neighbors of New Rochelle.
CELEBRATING 3 YEARS OF SERVICE!!!
Saturday, October 19: DIOCESAN HEARING & VISION WORKSHOP
Sunday, October 20: Noon – 1:00 p.m.: ST. JOHN'S FINANCIAL UPDATE-
Friday, October 25, 6:00 p.m.: FAMILY HALLOWEEN PARTY WITH SPAGETTI DINNER & MOVIE- In the Parish House.
Saturday, October 26, 10:00 a.m.: VESTRY MEETING- In the Rector's office.
Saturday, October 26, 1:00 – 4:00 p.m.
SIGHT-READING HANGOUT & VOCAL ENSEMBLE LABORATORY
All are invited to gather with us in the Sanctuary and sing lots of a cappella pieces from various genres. Bring your own pieces to read through! Sight-reading advice will be both provided and encouraged/received. Refreshments will be served! For more information and to register, please contact Valerie Samn at cell/text- 646.641.6006 or valeriesamn@gmail.com.